Freedoom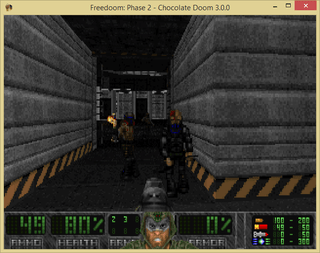 Freedoom is a free game project that is licensed under the open source modified BSD license and also compatible with most mods made for the original Doom games.
Simple instructions:
Download and extract Chocolate Doom.
Download Freedoom from the website, and move the freedoom1.wad and freedoom2.wad files into the same folder as Chocolate Doom.
Run Chocolate Doom.
External links
[
edit
]